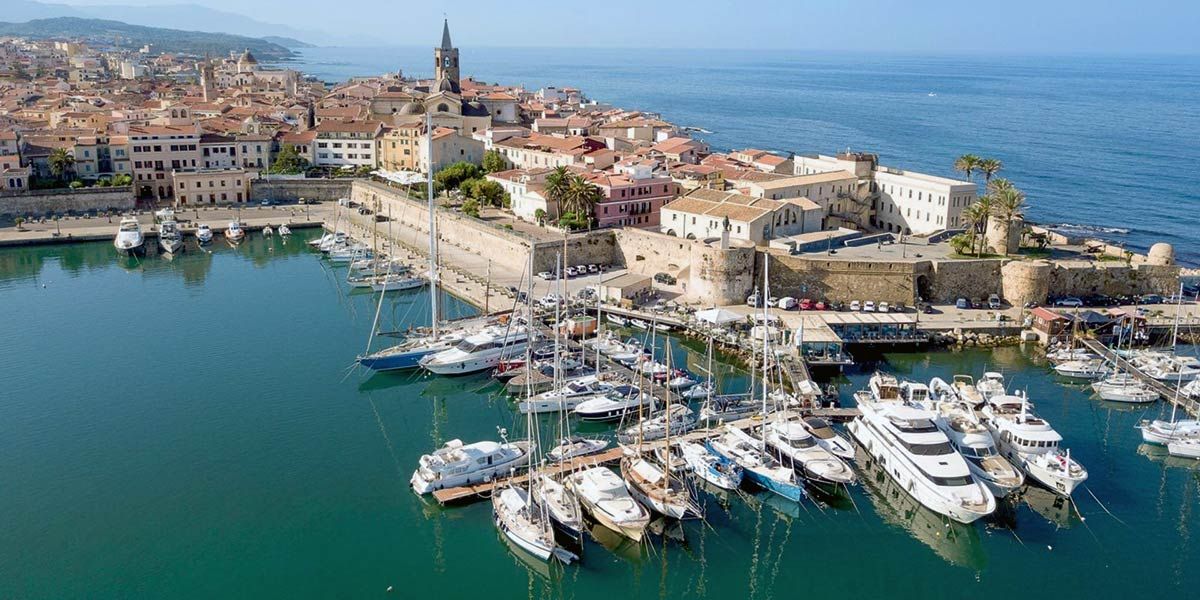 Location
Aquatica Marina is located in the centre of the Port of Alghero, in the heart of the city's historical district, under the ancient walls that surround it.
The privileged location of Alghero - at the centre of the Mediterranean
and of the routes that link up Spain, France, Italy and the African continent - makes it a strategically important port. This status is bolstered yet further by the nearby presence of other sea ports and international airports.
Aquatica Marina is situated 10 minutes' drive from the international airport of Alghero - Riviera del Corallo, 30 minutes' drive from the Port of Porto Torres and 100 km from the Port and Airport of Olbia - Costa Smeralda.